Trico Viewport – 3D Plastic Lens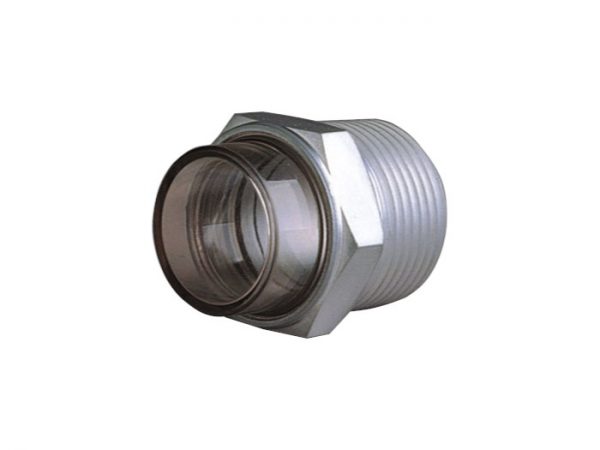 The Trico 3D Plastic Lens viewport offers an instant view of oil level and condition within a sump housing. The viewport features an extended lens, which makes liquid viewing for even small-size units a breeze.
The 3D viewport body is constructed in steel with either brass or zinc plating to prevent corrosion. The lens is removable for cleaning and servicing, avoiding the expense of replacing the whole unit.
| Model Number | Description | Material | Connection | Dim A | B | C |
| --- | --- | --- | --- | --- | --- | --- |
| 34199 | Viewport | Steel | 1/2 NPT | 7/8" | 1/2" | 1-17/32" |
| 34201 | Viewport | Steel | 3/4 NPT | 1-1/8" | 3/4" | 1-9/16" |
| 34202 | Viewport | Steel | 1 NPT | 1-5/16" | 1" | 1-11/16" |
| 34230 | Viewport | Brass | 1/2 NPT | 7/8" | 1/2" | 1-17/32" |
| 34231 | Viewport | Brass | 3/4 NPT | 1-1/8" | 3/4" | 1-9/16" |
| 34232 | Viewport | Brass | 1 NPT | 1-5/16" | 1" | 1-11/16" |
Made with a steel body with brass or zinc plating to reduce corrosion
Has a straight, protruding lens to prevent distortion seen in domed lenses
Extended lens makes liquid viewing easy on smaller sized units
Lens can be removed for cleaning and servicing, eliminating unit replacment
Polymer lens provices a long lifespan