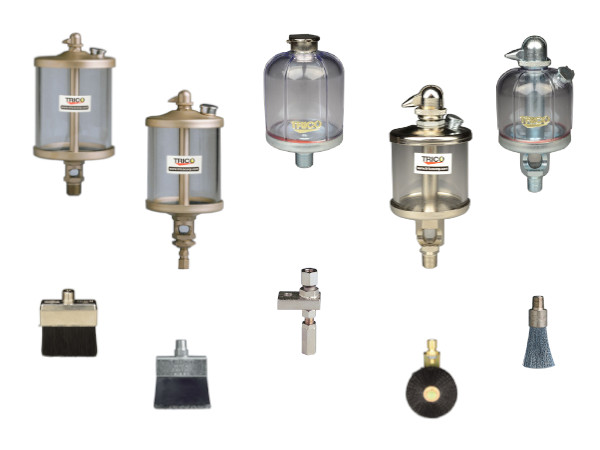 Gravity feed oilers are workhouses that ensure an even and reliable lubrication in a wide range of industrial applications. They thus come in many different sizes with various features, such as glass and plastic reservoirs and various plating options, catering to the needs of the application.
RO-QUIP carries the full range of Trico's gravity feed oilers and accessories. See below for more detailed product descriptions or contact us now for a consultation about your application.
Take advantage of the Atlas Gravity Feed Oilers to fulfil the demand of larger oil capacity of heavy-duty applications and be able to adjust the flow rate. Reservoirs and sights of the oilers are available in either acryl ...
The KG and KL oilers are very robust and suited for harsh environments, for example, under high temperatures or shock and vibration ...
RO-QUIP supplies applicators essential to lubrication systems as well as applicator brackets facilitating mouting of applicators in remove applications.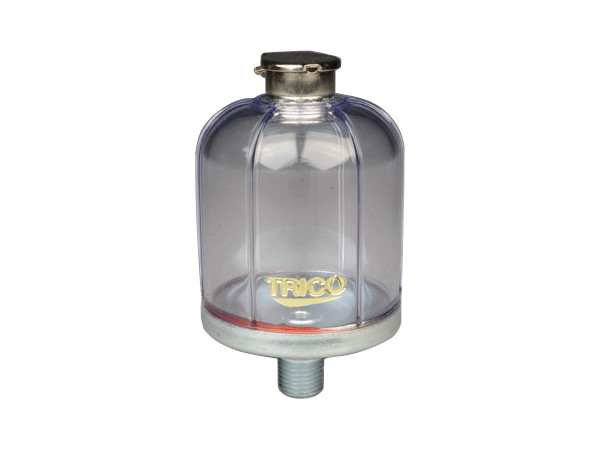 Trico
PC Oil Cup
The PC oil cup both serves as an oil reservoir as and as a gauge of the oil level. They are thus useful in many lubrication applications. RO-QUIP supplies the oil cup with capacities from 2-8 oz / 60-240 ml.