The first line of defense against contamination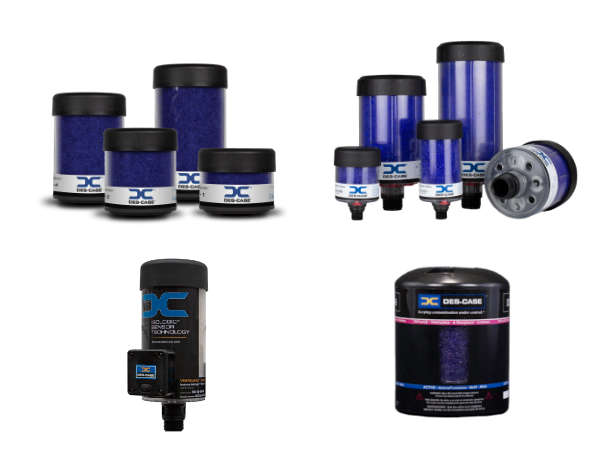 Use desiccant breathers instead of a standard dust cap or an OEM breather cap on your equipment to obtain better filtration as protection again small particulates. This will help avoid costly repairs and downtime as well as extend the lifespan of the machinery.
When air flows through a breather before entering the equipment, the layered filters remove particulate, and the desiccant beads absorb harmful moisture. When the machinery is not in operation, e.g. during shut-down, the beads attract moisture from the reservoir, in effect drying out the equipment.
RO-QUIP has many years of experience with the Des-Case product line of desiccant breathers, but we do also supply other brands (see further down).
The breathers from RMF employ desiccant granules, characterized by their unique humidity indicating feature. The colour change from ruby-red, when active, to light orange when it is time for replacement of the refillable non-toxic and non-carcinogenic ZR granules ...
Use the Watchdog Breather to keep machinery free from moisture and contaminants, which cause abrasive wear, shortened lifespan as well as expensive repairs. The breather contains silica beads that retain moisture from the air as it flows through the unit ...