Riverhawk Hydraulic Bolt Tensioners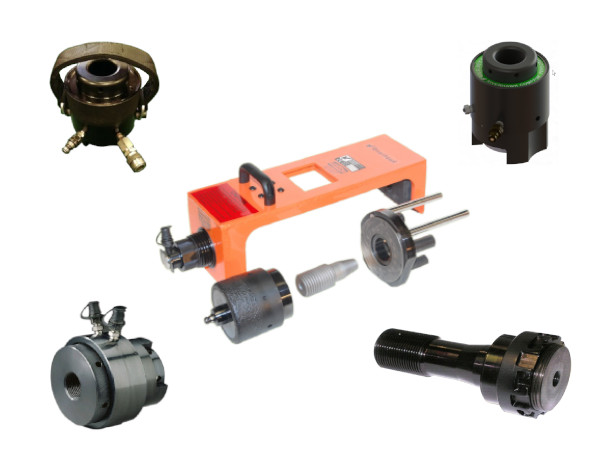 The engineers at Riverhawk have many years of experience in designing the best bolt tensioners based on the needs and problems of worldwide customers in many industries with a wide range of applications. The Riwerhawk Hydraulic Bolt Tensioners are thus top of the line when it comes to accuracy, dependable performance and lifespan.
Browse the various standard bolt tensioners below, click to see specifications, and feel free to contact us with any enquiries on the standard tensioners as well as needs for customized tensioners, in which Riverhawk excels above all others.
The FL Series line of hydraulic bolt tensioners is light-weight, compact as well as versatile. They operate at a maximum pressure of 21,750 psi (1,500 bar) as well as utilising high-strength AISI 4340 steel elements, ensuring long-lasting performance ...
The Hydraulic External Tensioner is lightweight, compact and versatile. The component fabrication in high-strength alloy steel lends the tensioner longlived and stable performance. It operates at a maximum pressure of 21,750 psi (1,500 bar). The bolt tensioner's modular design allows ...
The Hydraulic Safety Interlock Guard Tensioner (HSIG) from Riwerhawk features an innovative design for safe tensioning of a fastener projecting from a structural member such as a bolt, rod or stud, thus enabling a secure mechanical connection between, for example, counter flanges in machinery ...
Use the Hydraulic Tensioned Bolt from Riwerhawk to avoid the conventional bolt load torque imprecision due to stud twist and frictional losses at the thread interfaces and nut face. The tensioned bolt features a hydraulic nut integrated into the head, which means there are fewer components to handle ...