Oil Analysis & Remote Monitoring
RO-QUIP offers a range of oil monitoring and analysis equipment of your lubricating oil for both mobile and static filtration systems and applications.
Online monitoring of your machinery lubricants provides significant benefits some of which are:
Minimum contamination from the environment on the oil sample
Eliminate operator errors due to poor oil sampling or inconsistent practices in taking the oil sample
Provide real-time oil condition and the ability to predict and detect early lubricant degradation and/or machinery component wear or breakdown
Featured Monitoring and Test Products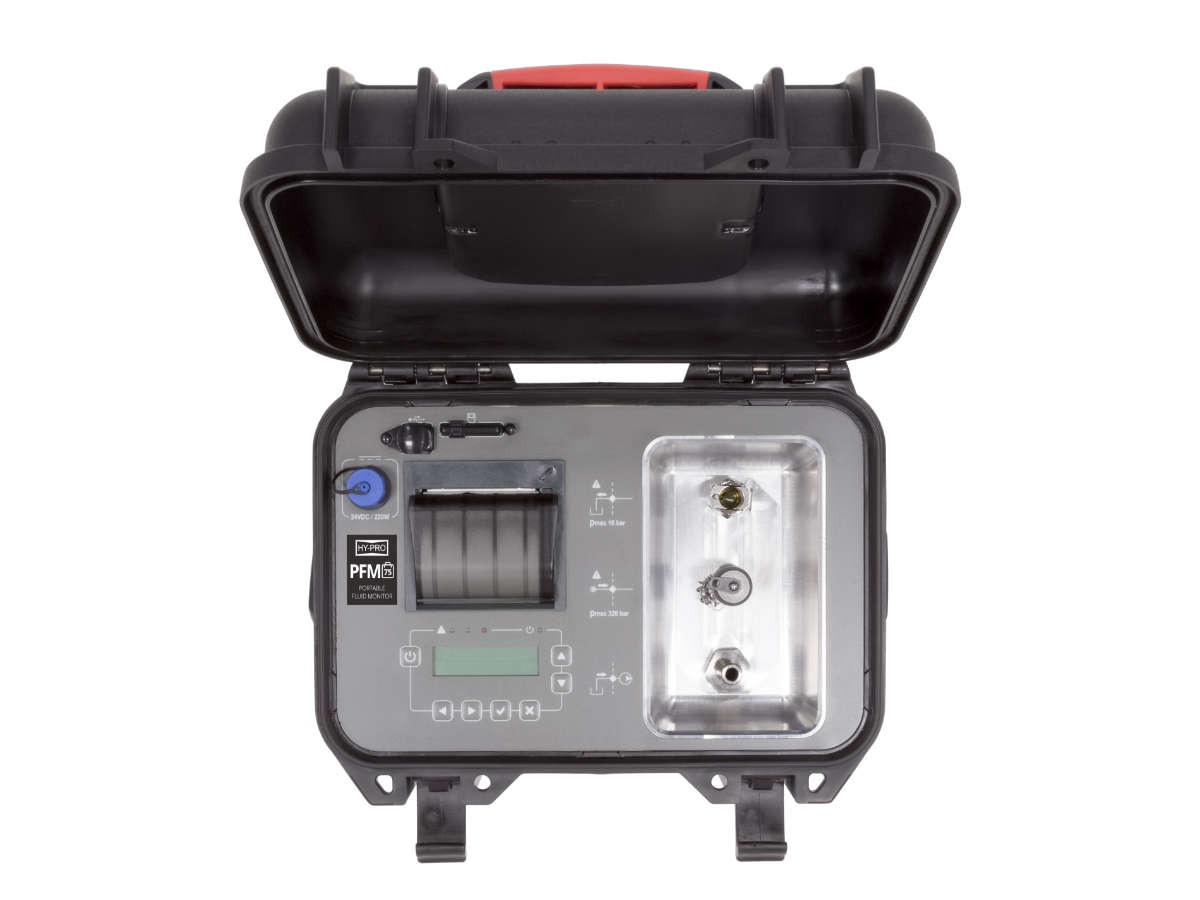 The PFM75 is a portable in-line laboratory for the measurement of particulate, water and overall oil health providing:
Simplicity in its use
Significant savings on resources and laboratory oil analysis for the same tests
Choice of contamination output results (i.e. ISO, NAS, & GOST)
Yield results in real-time and the ability to print-out or store these digitally
Mobility and ruggedness via the hard portable case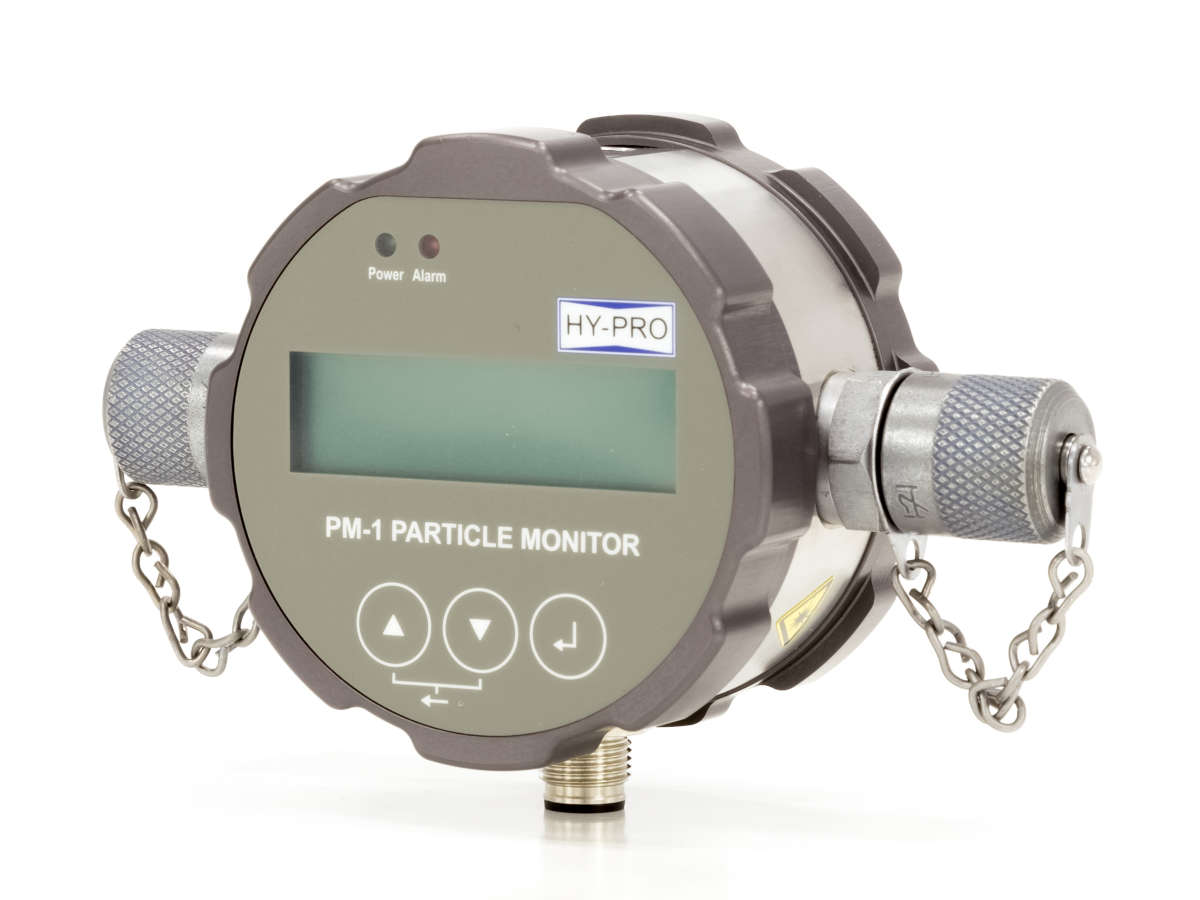 The PM-1 is an online particle monitor that can be mounted permanently onto filtration systems or used as a mobile test equipment unit across the plant providing:
Fast and accurate ISO 4406 cleanliness code readings
Savings on resources and laboratory oil analysis for the same test
Results are in real-time, and the unit can link with the PC or a control panel for data storage and alarm triggering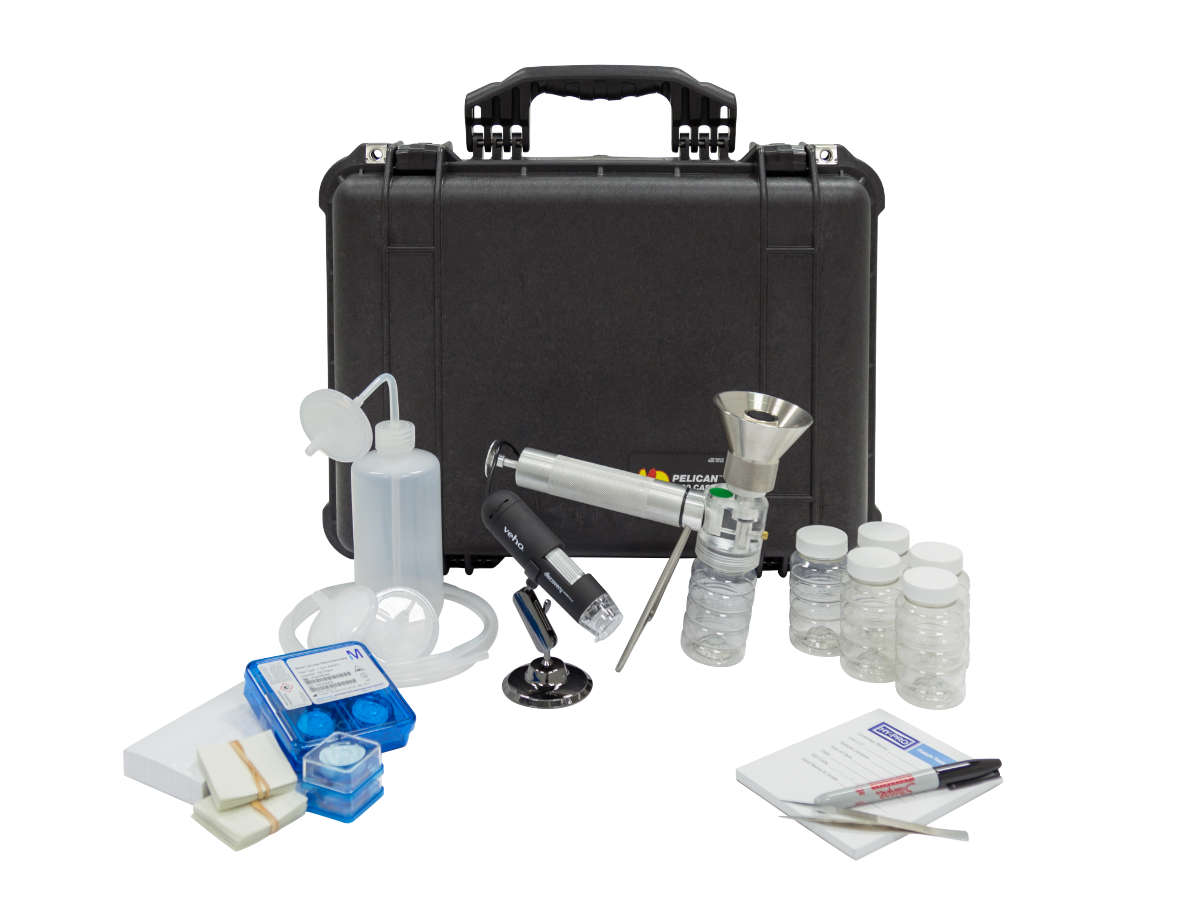 The PTK-1 is an Oil Analysis Patch Test kit intended for in-field analysis and observations of type, concentration, and size of particulate contamination. Ideal for remote locations where laboratory analysis could take weeks due to logistical reasons:
Comes with 100x magnification microscope, patch light and all other required tools
Visual correlation manual allows comparison with the patch result to approximate the ISO cleanliness code
Rugged watertight and crush-proof case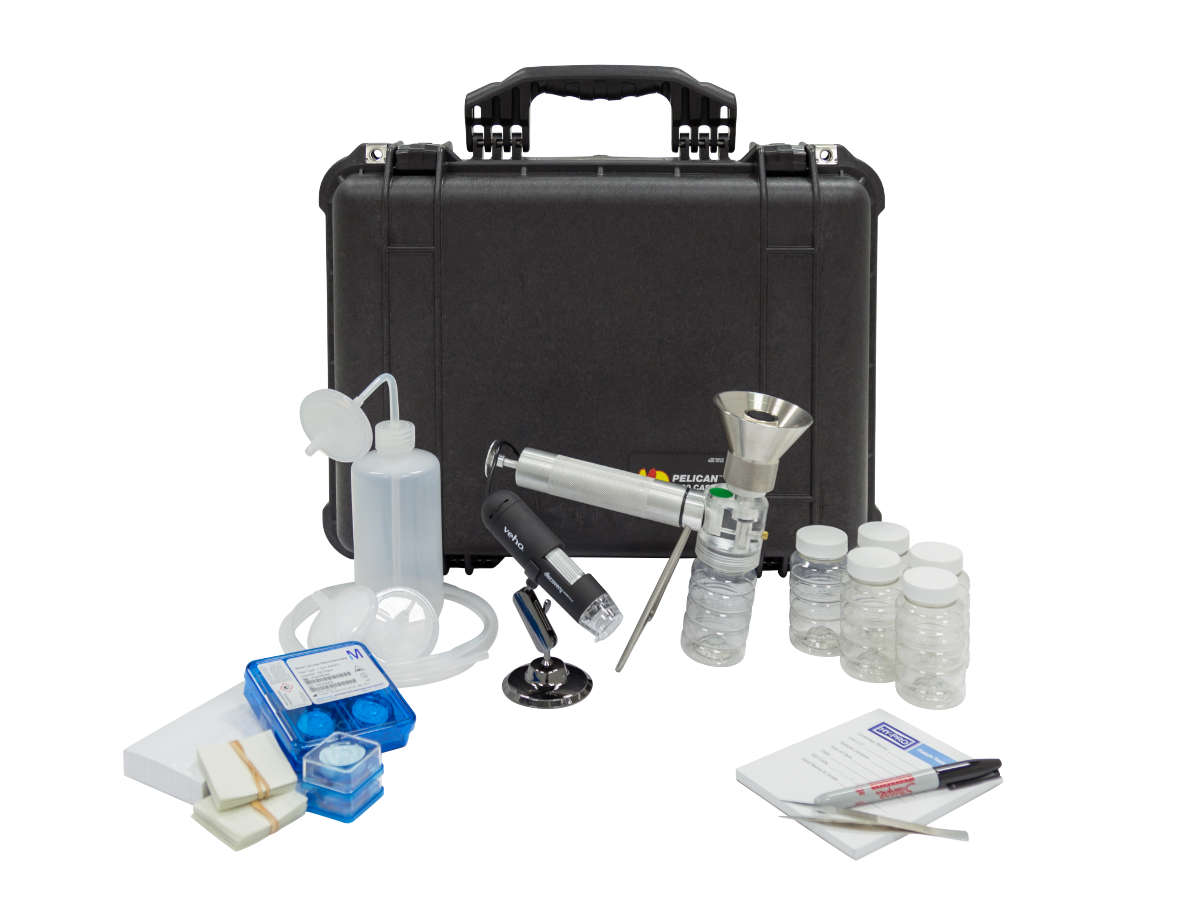 The VTK on-site Varnish Test Kit for MPC varnish potential testing of turbines and compressor lubricants
The VTK is a fraction of the cost of the laboratory equipment used to measure the lubricant varnish potential accurately at a site
Spectrophotometer precisely calibrated for Membrane Patch Colorimetric (MPC) testing according to ASTM D7843 provides easy to use colorimetry testing for your fluids and on a clear digital display
Combined with Hypro's SVR varnish removal filtration system, VTK on-site testing, and access to an independent laboratory and experienced chemistry team, your turbo-machinery lubrication headaches will be solved.
Des-Case Monitoring Products
See below for a featured selection of the Des-Case suite of Oil Condition monitoring sensors,mountable on machinery or filtration systems.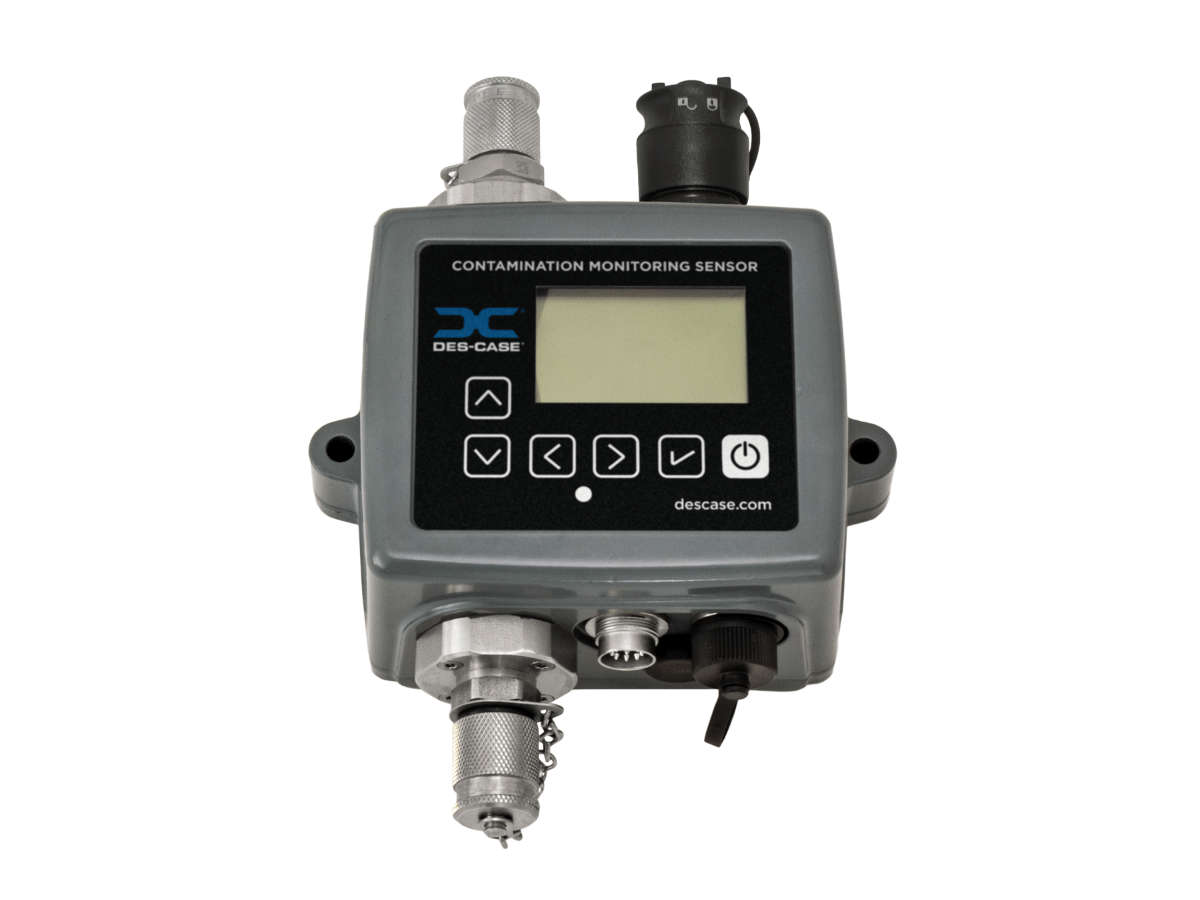 The Contamination Monitoring Sensor (CMS) from Des-Case enables in-line monitoring and display of particulate contamination according to ISO 4406 cleanliness codes, water content as a %RH (i.e. relative humidity) and temperature in hydraulic lubricants.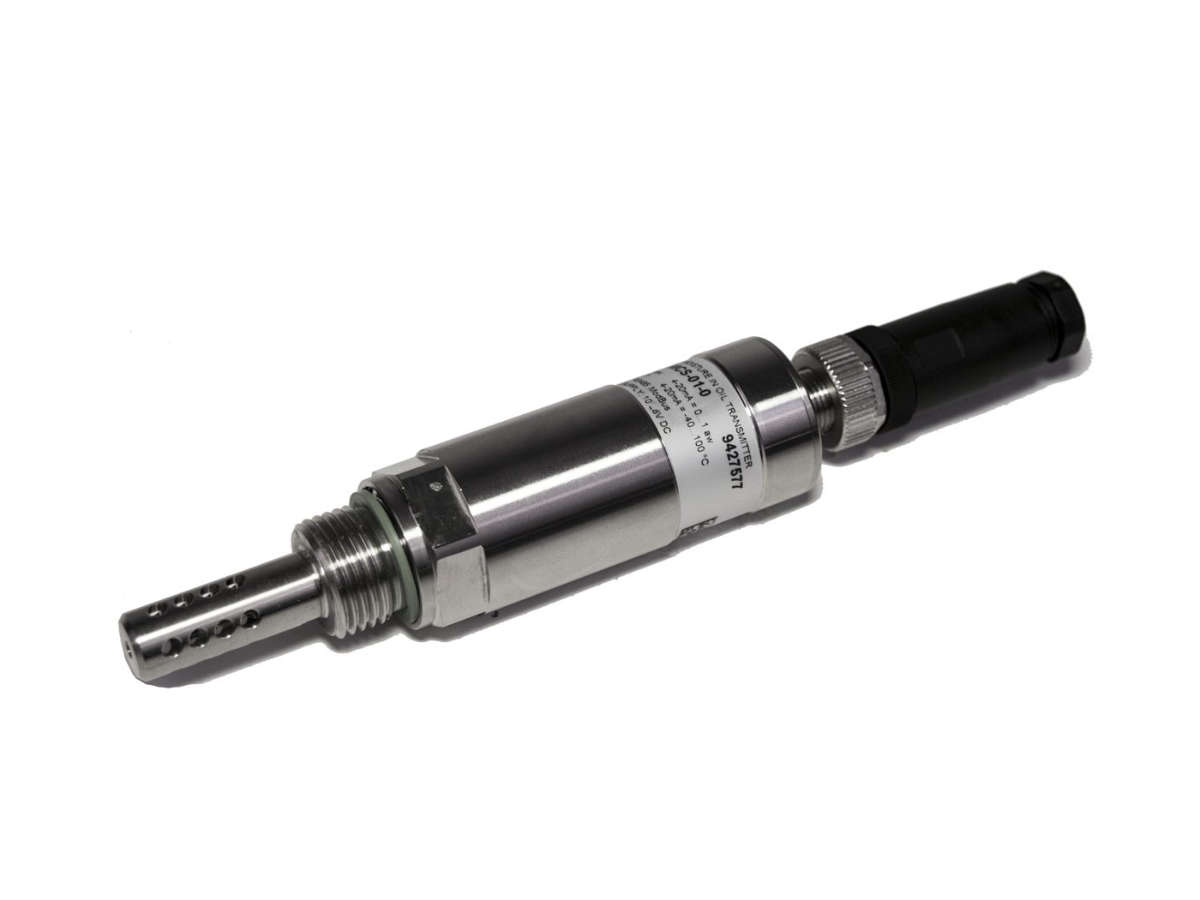 The Des-Case Moisture Content Sensor is the right choice for most hydraulic and lubricating fluids. It features high accuracy of measurement and excellent long-term stability, making the MCS ideal for online monitoring of moisture in lubricating, transformer and hydraulic fluid, as well as in diesel fuel.
The MCS is an ideal choice for long term usage in moisture levels, higher than 90% RH. Thus it's the perfect solution for gearboxes and thrusters as well as other applications where free water is a threat.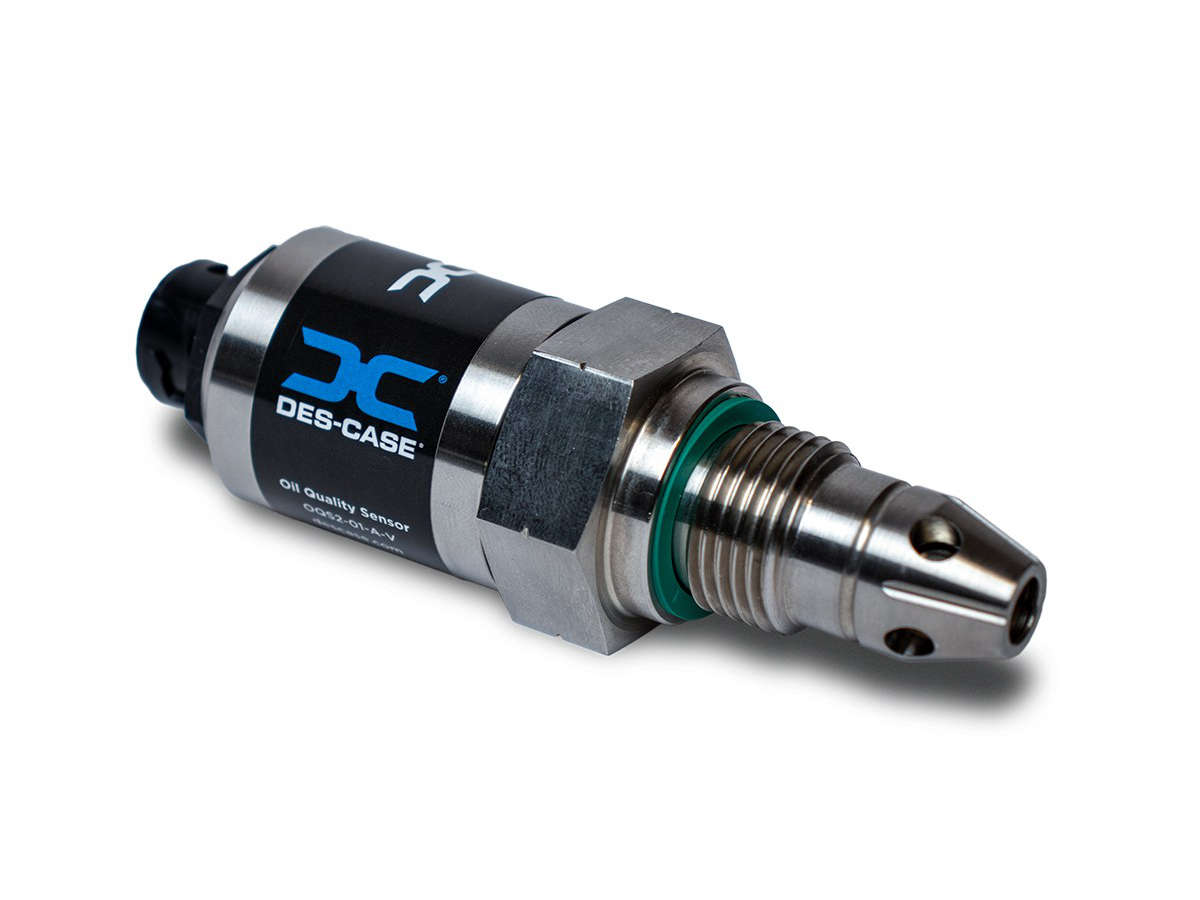 The Oil Quality Sensor 2 (OQS 2) provides real-time monitoring of oil degradation (i.e. oxidation), oil condition and water ingress.
Its revolutionary dielectric constant measuring sensor technology makes it more than 60 times more sensitive to oil contamination than any other dielectric constant measuring sensor.