Given the importance of oil cleanliness to equipment performance and reliability, whether it be 'new oil' or 'in-service oil', RO-QUIP offers filtration services and rental of a filtration system.
We will review your long term needs and devise a contract based on a standard or specialised system to best suit your application and minimise your financial commitments as well as liabilities.
Examples of Hy-Pro systems we rent out to customers are:
The Hy-Pro FCL10 Filter Cart shown above is available for rental as well as on-site supervised service. It has the following main performance features:
36-inch tall filter with media options from β3[C] ≥ 4000
Ideal for high viscosity & highly contaminated oils
True Delta P gauge
Stainless Steel piping
Sample points:
Inline PM-1 Particle Monitor to display ISO 4406 or NAS 1438 cleanliness code real-time
Multi-stage Compressor in Air Separation Plant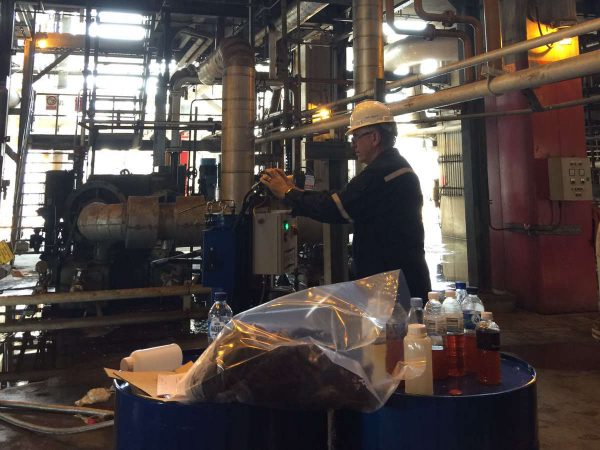 This client required urgent filtration on-site services for their:
GHH Borsig Multi-stage Compressor
Water cooled Lube Oil system
LO reservoir capacity = 16,500 litres/ 4360 gals
Mineral Oil with EP additives ISO VG46
High ISO code levels
Unfortunately, the high particle count turned out to not be the only problem. There were 400 litres of 'free water' at the bottom of the LO reservoir. This and some emulsified water was removed using a combination of coalescing filter elements, which was then changed to a β6[C] ≥ 4000 glass media element to clean the particulate contamination.
We managed to reduce the ISO 4406 cleanliness from 20/18/14 to 13/12/8, well below the company's target for this equipment of 17/13/11.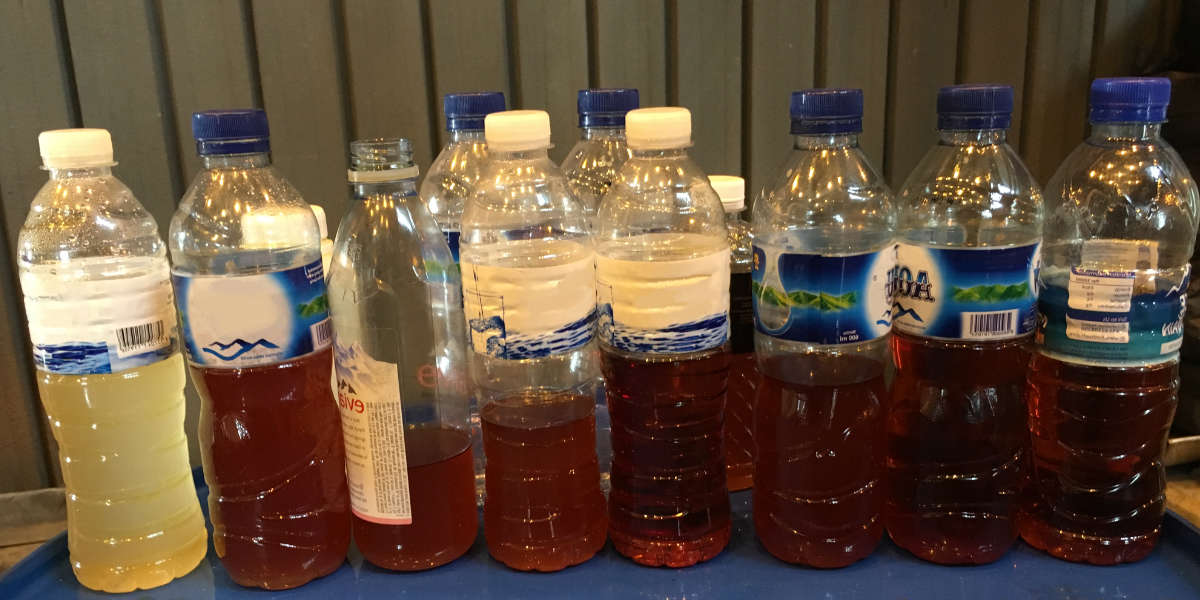 Showing from Left to Right:
Water and Oil from Initial Dirty Stages to the Fully Cleaned Oil