The Oil Safe Utility Lid features a large outlet hole of approx. 5 cm / 2 inches. This multi-purpose lid facilitates fast and controlled pouring of lubricants.
The lid fits an Oil Safe Standard and Premium Pump in conjunction with any Oil Safe drum of 3, 5 and 10 liter / US quart volume. Thus coupled, the Utility Lid is well-suited for an easy top-up of transmissions, gearboxes and other out of reach applications.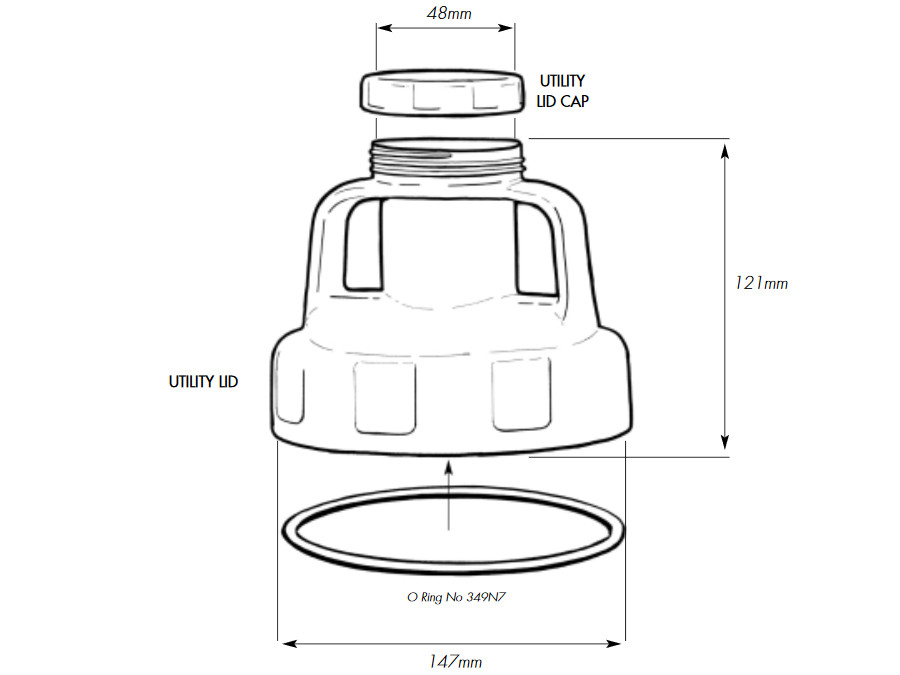 Dimensions:
Diameter - 147 mm / 5.84 inches
Height - 121 mm / 4.76 inches
Outlet Size - 48 mm / 1.89 inches
Weight:
240 g / 8.4 oz
Material:
Ultra High Density Polyethylene (HDPE)
It is chemically resistant plastic. However, avoid contact with strong oxidising acids, such as hydrogen peroxide, ozone and halogen.
Note: The container is not suitable for fuels and solvents.
Service Temperature:
-40&degC to 80&degC / -40&degF to 176&degF
Additives:
UV Stabiliser
Anti Static Additive
Sealing Components:
Nitrile O Ring, Buna N
&nbsp&nbsp&nbsp Yellow

&nbsp&nbsp&nbsp Red

&nbsp&nbsp&nbsp Blue

&nbsp&nbsp&nbsp Light

&nbsp&nbsp&nbsp Dark Green

&nbsp&nbsp&nbsp Purple

&nbsp&nbsp&nbsp Orange

&nbsp&nbsp&nbsp Black

&nbsp&nbsp&nbsp Grey

&nbsp&nbsp&nbsp Tan/Beige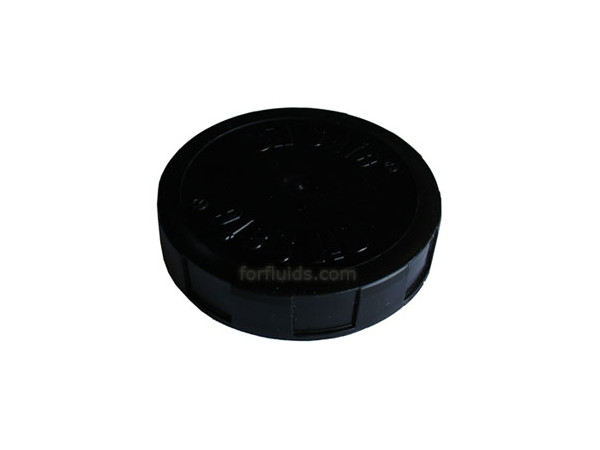 Utility Lid Cap
The Black Cap seals the top of the Oil Safe utility lid, preventing dirt from entering when the lid is not in use, i.e. no hand pump is attached.