Oil Safe Standard Hand Pump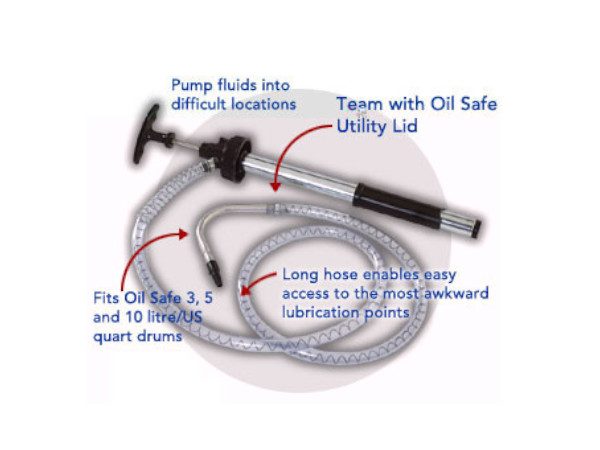 The standard pump delivers about one liter in 12 strokes and can handle up to ISO 460 viscosity oils under ordinary operational temperatures. The pump comes with a 1.5-meter / 5-foot removable discharge hose as well as a hook outlet nozzle.
Note: The hand pump attaches to the Oil Safe Utility Lid, which again fits the Oil Safe drums of 3, 5 and 10 liters / US quarts.
Weight: 1 kg / 2.25 lb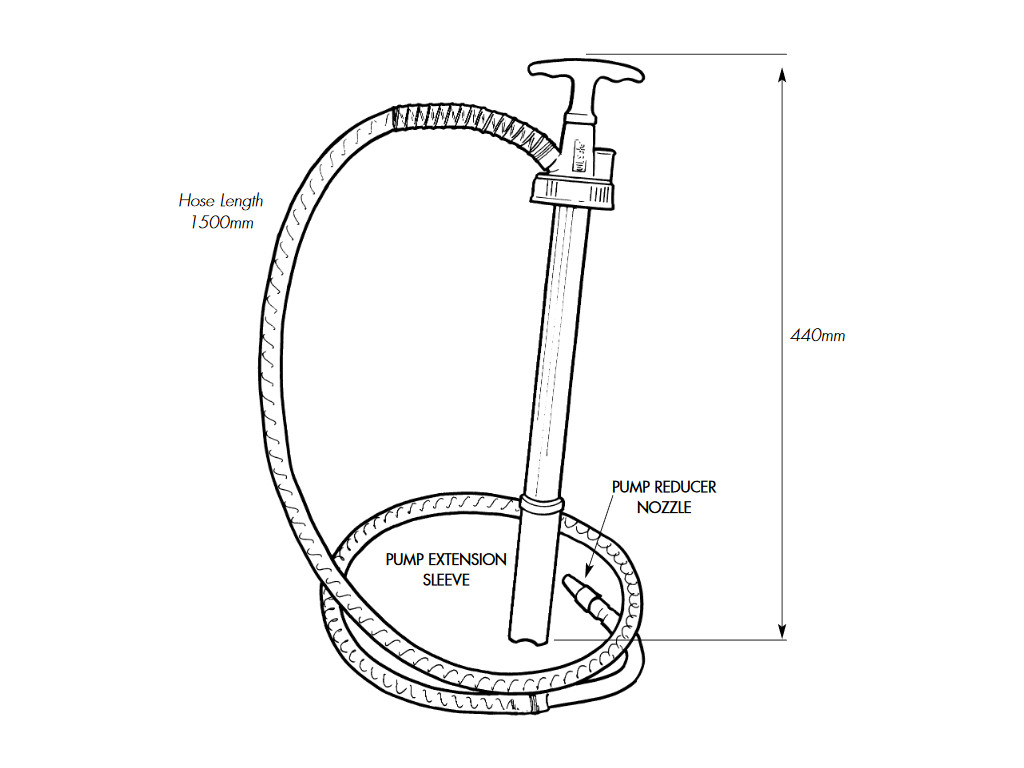 Dimensions:
Pump Length - 0,44 m / 17.3 in
Hose Length - 1.5 m / 59 in
Outlet Size - 12 mm / 0.5 in
Weight:
854 g / 30 oz
Fabrication Materials:
Nozzle: Aluminium
Hose: PVC Group 2
Pump Body: Nylon Poly Amide p.a.6
Pump Shaft: Mild Steel
Pump Cylinder: Mild Steel plated in Zinc
Pump Extension Sleeve: High-Density Polyethylene (HDPE)
The pump is not suitable for use with fuels or solvents
Sealing Components:
Nitrile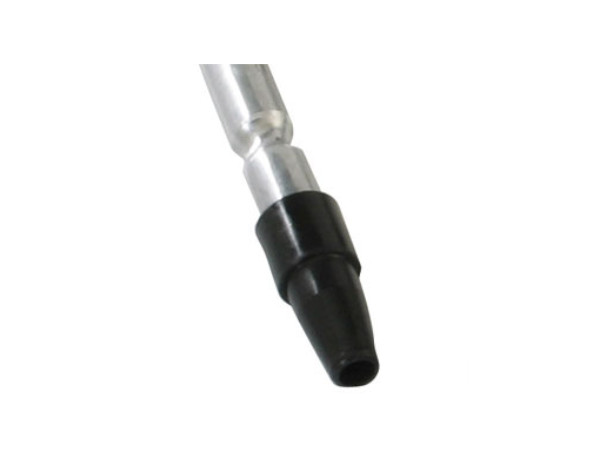 Pump Reducer Nozzle
Reduce opening diameter of the pump hose fitting from 9 mm (0.35 in) to 6 mm (0.24 in) to fill small openings.
The nozzle fits both the Premium and Standard Oil Safe hand pumps..
Weight: 0.25 kg / 0.6 lb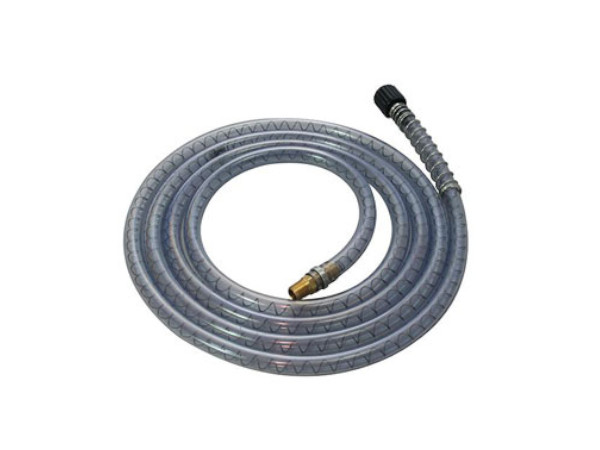 Pump Replacement Hose with/without NPT fitting
Pump Replacement Hose
The replacement pump hose is available in two lengths:
1.5 m / 5 feet
3 m / 10 feet
The hose comes with or without a male NPT fitting of 0.635 cm / 0.25 inch.