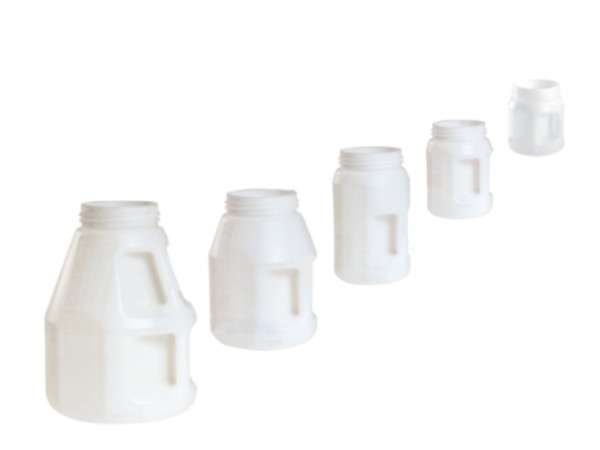 The Oil Safe drums are made of Ultra High-Density Polyethylene (HDPE) and so are immensely impact resistant. Fabricated in semitransparent material, the drums feature Metric and US volume markings along the side for easy reading of lubricant level. The extra-wide mouth and easy to grip handle makes for easy dispensing and transportation.
Click the information boxes below to see the specs and usage information for each size of drums, ranging from 1.5 liter/quart up to 10 liter/quarts.
The all-round size 5-liter/quart Oil Safe drum is well-suited for a range of applications such as pumps, gearboxes, engines and turbines ...
Use the Oil Safe 10-liter/quart drum when tending to large sump fill applications. The drum's ergonomic design with well-placed double handles makes for safe ...