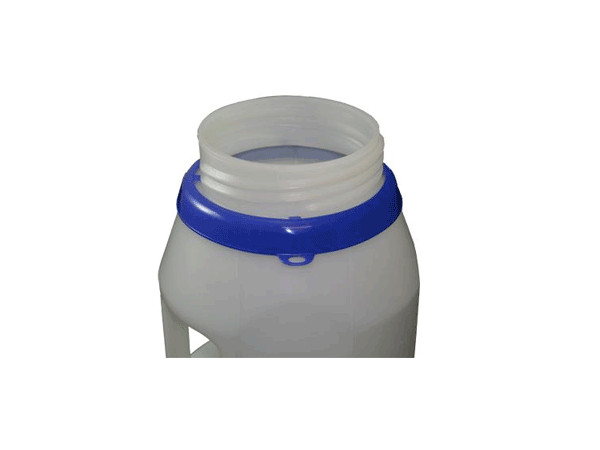 An important step in ensuring the right lubricants are used at fill points is making the contents of the container obvious by labelling and colour-coding.
Oil Safe Drum Rings are available in many colours as well as with various label attachment options
&nbsp&nbsp&nbsp Yellow

&nbsp&nbsp&nbsp Red

&nbsp&nbsp&nbsp Blue

&nbsp&nbsp&nbsp Light Green

&nbsp&nbsp&nbsp Dark Green

&nbsp&nbsp&nbsp Purple

&nbsp&nbsp&nbsp Orange

&nbsp&nbsp&nbsp Black

&nbsp&nbsp&nbsp Grey

&nbsp&nbsp&nbsp Tan/Beige
Use the Label Safe Bevelled Drum Ring with any Oil Safe Container to colour-code the contents.
Features:
Recessed label panel
Has a hook for additional labelling options, using leashes and pockets
Available in the 10 colours as shown at the top
Industrial-grade fabrication that includes UV Stabilizers as well as anti-static additives
&nbsp
&nbsp
Weight: 18 gram / 0.64 oz
The Oil Safe Lockable Drum Ring has been designed explicitly for Oil Safe Containers to ensure proper attachment of Label Safe Pockets and Frames.
The ring's hook allows attachment of multiple Label Pockets and colour-coded Frames to identify the lubricant along with other information.
Remove the entire labelling assembly quickly and easily by snapping it off when cleaning the oil drum.
Only available in black.
Weight: 14 gram / 0.5 oz