Riverhawk Manual Hydraulic Pump Kits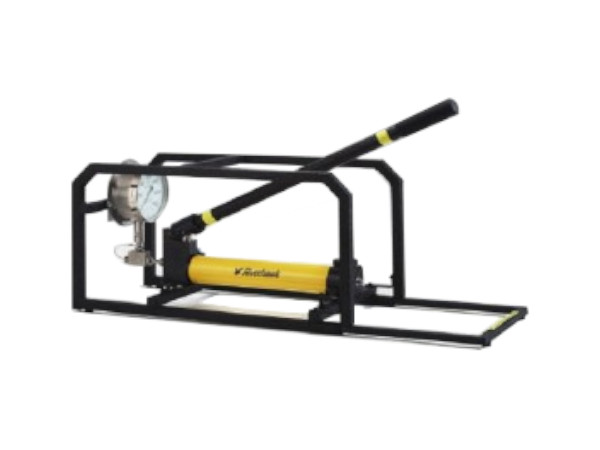 Riverhawk has designed the Manual Hydraulic Pump Kit as a comprehensive solution with two pumps and the associated gauges installed on a welded sledge. The kit, furthermore, comes with all the necessary adapters, fittings and hoses.
The hoses supplied with the hydraulic pump kit feature six layers of wound steel pressure support, a nylon outer cover as well as swivel fittings at both ends and Derlin inner liner.
As is standard in high-pressure equipment, all interconnecting fittings feature the 60-degree angle cone connection.
Eliminates Hard Couple Tubing
Single Pump Configuration:
Base mounted 21,750 psi (1500 bar) pump
and gauge
Has been pressure tested at full capability
ISO grade 32 hydraulic oil
Includes hose of 10 feet / 3 meter
Shipped in plastic container suitable for storage as well
Dual Pump Configuration:
10,000 psi (690 bar) and 35,000 psi (2400 bar) pumps
and gauges
Has been pressure tested at full capability
ISO grade 32 hydraulic oil
Includes two hoses of 10 feet / 3 meter