Riverhawk Hydraulic External Tensioner – HET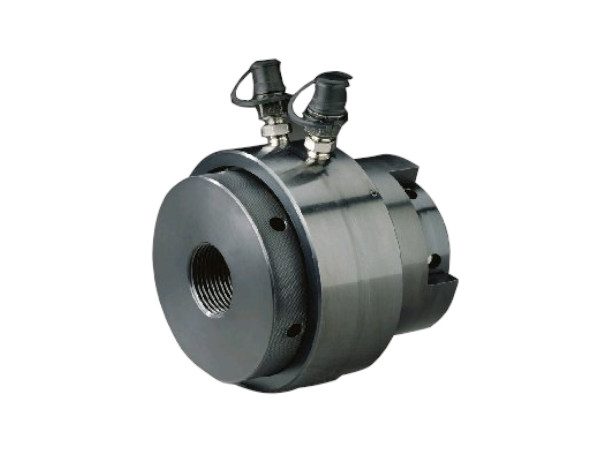 The Hydraulic External Tensioner is lightweight, compact and versatile. The component fabrication in high-strength alloy steel lends the tensioner longlived and stable performance. It operates at a maximum pressure of 21,750 psi (1,500 bar).
The HET tensioning solution has at least one stud diameter thread length exposed above the nut. The bolt tensioner's modular design allows a wide range of flexibility. Using the same load cell and just changing the bridge, screw and puller can accommodate varying stud sizes.
The load cell comes with a single or two quick-connect nipples, allowing fast and trouble-free connections. The knurled external surface of the loadcell makes for secure handling.
As with Riverhawk tensioners in general, customization is available upon request to fit your application. Modifications may be smaller such as spanner sockets for 12 -pt nuts, fittings, bridges or a fully bespoke design.