Riverhawk Hydraulic Bolt Tensioner – FL Series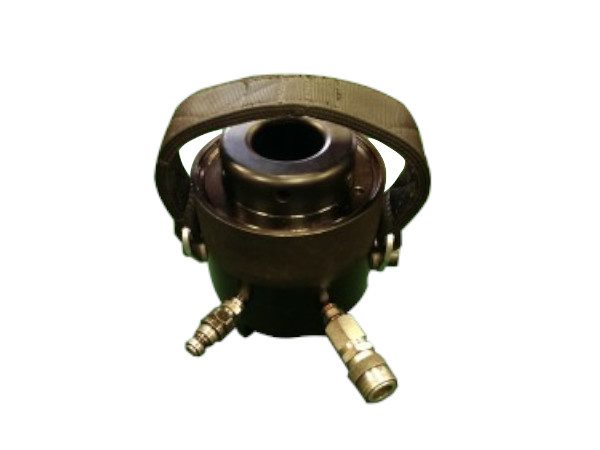 The FL Series line of hydraulic bolt tensioners is light-weight, compact as well as versatile. They operate at a maximum pressure of 21,750 psi (1,500 bar) as well as utilising high-strength AISI 4340 steel elements, ensuring long-lasting performance.
The FL Series bolt tensioners are among the lightest, and they have the smallest overall diameter in their class. With the unique spring return piston, there is no need to press the piston back after each use.
The design implements an over stroke stop that eliminates seal damage and leakage, and it furthermore includes a visual colour-coded indicator to identify the maximum stroke. The FL Series fits on ASME 16.47, ASME 16.5 and API 6A flanges. Standard Catalog sizes cover stud diameters between 1" / 2.54 cm and 4" / 10.16 cm.
Any Hydraulic Bolt Tensioner can be customised to better fit your specific application. Modifications could be, e.g. special fittings or bridges, spanner sockets for 12-pt nuts or even a complete custom design when needed.