Grease Gun with Pistol Grip – Clear Body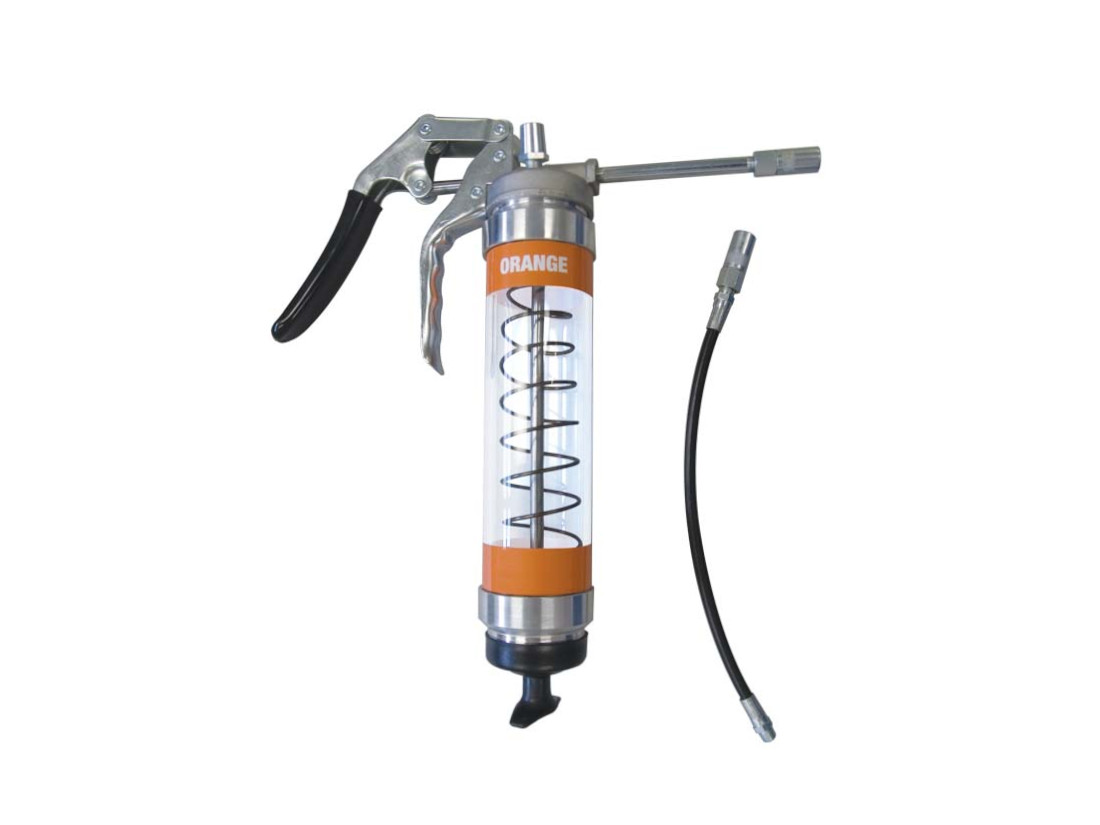 The ideal grease gun for one-handed operation in confined spaces with restricted access to grease fittings. It features a soft rubber handle for better grip and comfort as well as a design that prevent fingers from being pinched.
The transparent body tube's construction in tough, impact-resistant polycarbonate and ensures durability in harsh industrial environments as well as making it easy to identify the lubricant and read the level.
Ten colours are available (see below) to ensure that the right grease is applied to the equipment.
Weight: 1.54 kg / 3.4 lbs
Grip handle of rubber that ensures a very firm grip
Three-way packable: Cartridge, by filler pump or suction fill
Rated for operation up to 10,000 PSI / 690 bar
1/8" NPT threads
Both a 4" steel and 12" flexible extension included
Capacity for 14oz / 400g cartridges or 500cc bulk filled
    Yellow

    Red

    Blue

    Mid Green

    Dark Green

    Purple

    Orange

    Black

    Grey

    Tan/Beige