Grease Gun with Lever Grip – Clear Body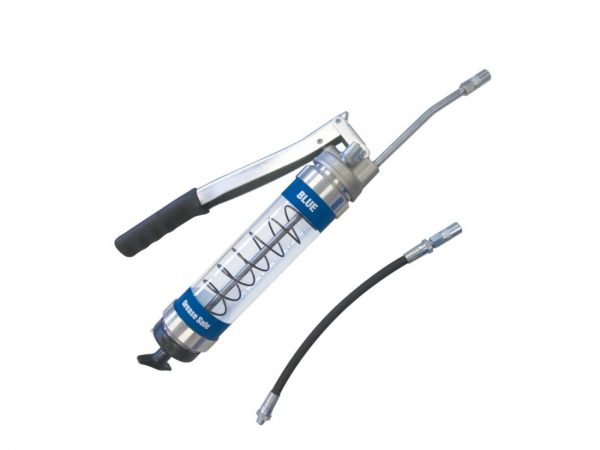 Designed for rough industrial application operations, this greaser features a variable stroke lever action for greater control of delivery as well as a rubber grip on the lever, which is suited for tight working spaces.
The transparent body tube's construction in tough, impact-resistant polycarbonate and ensures durability in harsh industrial environments as well as making it easy to identify the lubricant and read the level.
Ten colours are available (see below) to ensure that you apply the right grease to the equipment.
Weight: 1.36 kg / 3.0 lbs
Heavy-duty grip handle of rubber that ensures a very firm grip
Three-way packable: Cartridge, by filler pump or suction fill
Rated for operation up to 10,000 PSI / 690 bar
1/8" NPT threads
Capacity for 14oz / 400g cartridges or 500cc bulk filled
    Yellow

    Red

    Blue

    Mid Green

    Dark Green

    Purple

    Orange

    Black

    Grey

    Tan/Beige