Trico Streamliner S Grease Dispenser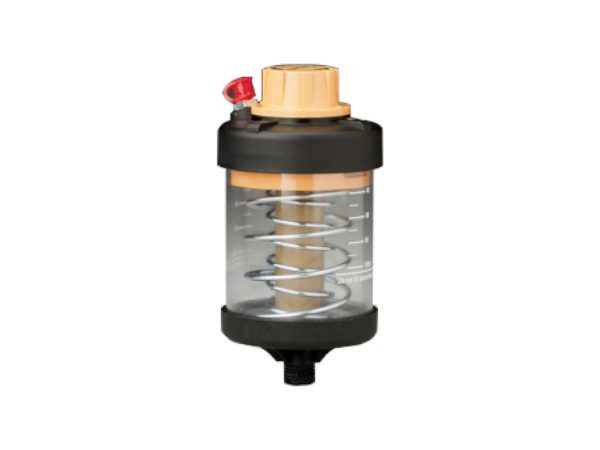 Using the Streamliner S greaser unit eliminates the hassle of manual lubrication with the always inherent risk of over- and under-lubrication. This self-contained grease dispenser offers five control settings to ensure delivery of just the right amount of grease to the lubrication point.
The Streamliner S grease dispenser utilizes a double spring configuration at the bottom of the grease dispenser to move the grease upward through an intake orifice, down the guiding tube and into the lubrication point. This proven design facilitates a uniform dispense pressure, which prevents the grease from hardening as well as ensuring a complete emptying of the grease dispenser.
Grease Capacity
100cc / 90g
Operational Temperature
-23ºC – 121ºC / 10ºF – 250ºF
Thread Connection
0.635cm / 1/4″ NPT
Suitable Greases
NLGI 1 – NLGI 2
Spring Force
1.05 kg/cm2 / 15 psi
Five different control settings controlled by a simple turning the valve position indicator on top of the grease dispenser
Double spring design facilitates a uniform dispense pressure
Easy reading of grease levels through the transparent reservoir