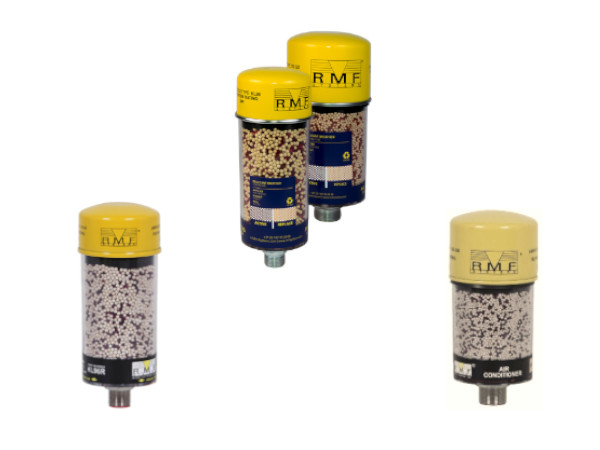 The breathers from RMF employ desiccant granules, characterized by their unique humidity indicating feature. The colour change from ruby-red, when active, to light orange when it is time for replacement of the refillable non-toxic and non-carcinogenic ZR granules. The breathers are thus fully serviceable.
The RMF units feature a synthetic fibre filter (spin-on) which is also replaceable. Use the optional filter monitor to ensure replacement when it is needed.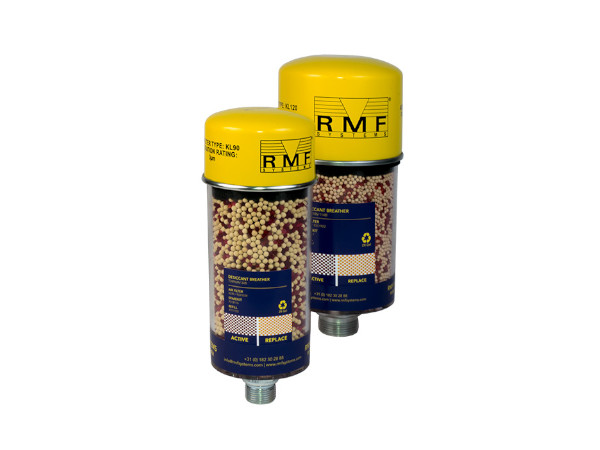 RMF
Titan Breathers
The RFM Titan Breather works in the same way and within the same parameters as the other breathers in the RFM breather product line. However, The Titan Breather features a housing fabricated of the most robust polymer, able to withstand even extreme conditions.
With its light weight, achieved by its integrated core, the Titan Breather caters to an extensive range of applications.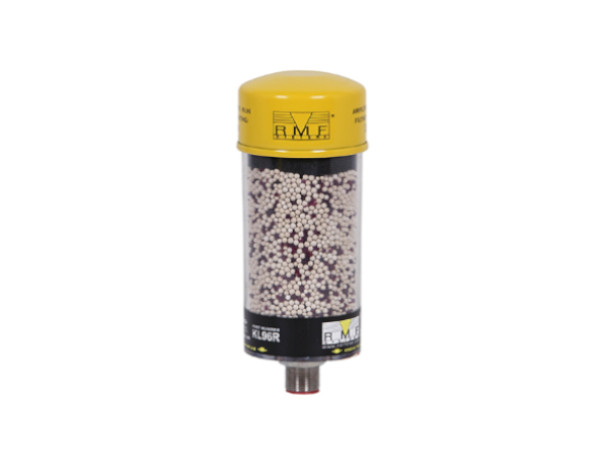 RMF
KL96R & KL121R Breathers
The RMF desiccant breathers retain both moisture and solid particulate to keep the air in hydraulic reservoirs clean as well as dry. Typical applications are gearboxes.
The units feature spring-loaded check-valves (0.15 psi / 0.01 bar), fitted in opposite directions in the base and opening only when air flows in and out.