Trico Closed System Oilers with Sight Gauge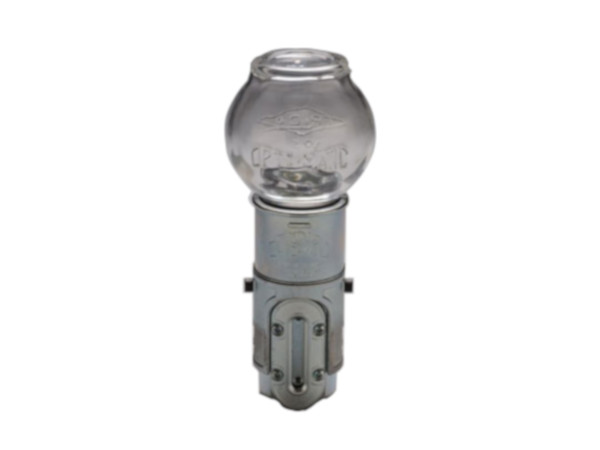 Take advantage of the Closed System Opto-Matic Oiler for equipment when maintaining a constant level of oil in the oil housing is critical. The closed system design eliminates contamination ingress during the breathing process as well as possible oil mist being pushed out of the berather or oiler vents.
Control the oil level externally through the adjustable collar. The closed system oiler is configured with a 1/8 NPT port, which accommodates a vent line back to the housing, facilitating pressure balancing between the oiler and the oiler housing.
| Model Number | Description | Capacity | Dim A | B (min) | C (max) | Connection |
| --- | --- | --- | --- | --- | --- | --- |
| 30203 | Closed System Oiler | 4 oz / 120 cc | 2-11/16" | 7-1/16" | 7-3/16" | 1/4" NPT |
| 30205 | Closed System Oiler | 8 oz / 240 cc | 3-3/16" | 8" | 8-3/4" | 1/4" NPT |
| 30210 | Closed System Oiler | 16 oz / 470 cc | 4-1/8" | 8-7/8"" | 9-5/8" | 1/4" NPT |
| Property | Value |
| --- | --- |
| Max Operational Temp. | 325°F / 160°C |
| Reservoir | Body: Aluminium, Glass Thermoplastic, Polysulfone Stainless Steel or Glass |
| Upper Casting | Zinc |
| Adjusting Collar | Zinc |
| Lower Body | Zinc |
| O-ring | Viton® |
A single piece glass reservoir guarantees reliability of the constant level function, where other models may leak air and overfilling of the housing
Adjustable level setting aids usage in many types of equipment
The oil level setting is indicated at bottom of adjusting collar, which makes for easy set-up and maintenance
The Side and bottom connections makes installation easy
Convenient view of the oil level by the two inch sight gauge at the side of the unit