Automatic Electro-Mechanical Lubricators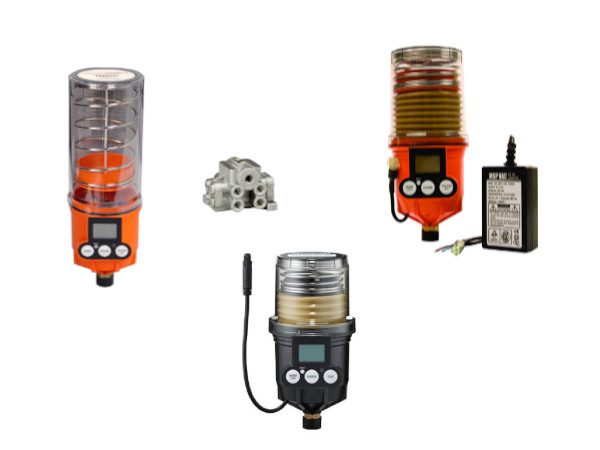 Electro-mechanical lubrication units are used when there is a need for precision delivery of grease to critical equipment. As Electro-mechanical grease dispensers operate with a higher pressure than electro-chemical units, they can service multiple lubrication points in a central type system through the usage of a distribution block.
Trico's electro-mechanical dispensers are refillable with grease cartridges with a volume of 125cc / 2oz, 250cc / 4oz and 500cc / 8oz. There is a choice of six standard greases for the cartridges that may be purchased as part of a "Service Pack", which also contains a battery pack and a dust cover.
See below for a detailed description of the units in Trico's line of electro-mechanical lubricators.
The Streamliner MSP dispenser is an ideal choice for automatic lubrication of machinery that is only used now and then rather than regularly. The dispensing unit synchronizes itself directly with the equipment and lubricates when needed ...